Be Elite Flag Football
The Be Elite Flag Football program is offered to all participants from Kindergarten through 8th grade.
Be Elite was started and created by high school coaches and players that were wanting to find a way to create a unique Flag Football program that would incorporate student-athletes as Mentor coaches and to show youth athletes a positive, energetic, fundamental, and competitive experience.
How The League Works
Be Elite Flag Football is played and operated on the campuses of High schools and many other local fields. The Be Elite Flag Football program is offered to all participants from Kindergarten through 8th grade.
Teams, Parents and Coaches
Each Team will be led by Student Coaches that will be responsible in calling the plays for Offense and Defense. Any adult Volunteer coach will be there to help and assist our Student Mentor Coaches. With practice being one hour followed by a game. This makes to be a parent-friendly format as to not have a schedule full of back and forth and multiple days a week. Be Elite is a one day a week, 2 - hour, one-stop shop
Be Elite League Operations
Season: The season will run 10 straight weekends, with a one-hour practice time and a one-hour game (no other practices will be scheduled).
Game Dates: All games are on Saturdays or Sundays-check your specific school registration site schedule for details!
Location: All practices and games will be played at their specific site locations and facilities.
Team Roster Size: 5 players minimum per team and10 players maximum per team, limited exceptions on a case-by-case basis. Each player must play in their designated grade level and will not be allowed to play down to any grade level.
Season Fees: See your specific school registration site for Fee details–All sites will include a participant's custom jersey(name and jersey #), use of flags, and other equipment/offerings.
Game Play: Games are played in a 5 on 5 flag format within a contact-free environment. 5 players will play offense one half while the other 5 play defense. At the half, the players will switch sides of the ball so to get experience on Offense and Defense. Four games will be played simultaneously on a regulation football field with each game field length of 40 yards.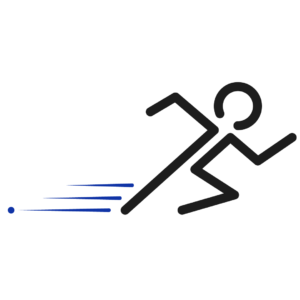 Be Elite Flag Football
Schedule & Results
Latest football results. We offer the most comprehensive information of results for all football leagues and competitions.
Coach Sanchez is one of the most successful high school coaches in America. As a Coordinator and Assistant Head Coach he helped to win 1 National Title and 6 State Championships. As a Head Coach he won 2 National Championships and 4 State Championships has helped to put 50 players into Division 1 Universities, with 4 making it into the NFL.
These amazing accomplishments show that Coach Sanchez has the undeniable ability to bring the best athlete out of your child, but what is even more important is character development.
The ability to learn from hardship, make no excuses, and work harder to earn success is critical to success in athletics and life. Coach Sanchez's teams have a 100% Graduation Rate for all Football players with a combined Team Average GPA of 3.4. Let Coach help your child develop the skills for success on and off the field.
For more information and pricing please Email Coach Sanchez at BeEliteAthlete@gmail.com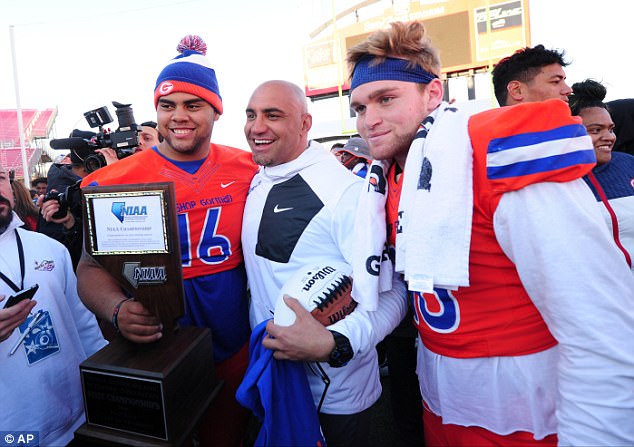 Work with Coach one on one, in small groups, long or short term - Learn to Be Elite
Speed and Agility Training
No matter what sport and/or position you play or whether you're training for strength, endurance, or a combination of both, the benefit of adding speed, agility, and quickness drills to your fitness routine will take your game to an elite level. All athletes can benefit from improved balance, quicker feet, and a faster reaction time, and this is exactly what Speed and Agility drills help you achieve. Be & Elite Athlete!
Defensive Position Specific Training
Position specific training for all defensive positions. Train to become a more functional defender in all aspects of your game. Defensive Backs will train to improve press and man coverage as well as a better understanding of zone coverages and how to distribute routes. Linebackers will gain a better understanding of reading the uncovered lineman and develop excellent reaction time. As a Defensive Lineman, you will train to be more skilled in pass-rushing techniques, to learning how to maintain gap control by creating separation from the point of attack. Alignment, assignment, technique with fanatical effort!
Offensive Position Specific Training
Offensive lineman will maximize their chances for success in the trenches with drills to strengthen the core, enhance upper and lower body power, and develop first-step quickness and striking speed. Take your receiving game to the elite level by combining great speed and agility with flawless route running. Learn the skills needed to put yourself in a position to make the best of your opportunities. Running Backs will train for better instincts, burst, elusiveness, pass-catching and pass blocking. Proper mechanics and good decision making are Vital in the makeup of a great QB. Learn how to distribute your weight properly through QB specific drills, improve throwing ability and energize an offense. Be Elite training will develop enhanced movement skills and body control, and mostly a heightened level of work ethic and mental toughness.